Custom built Church Pews to the size you need. Your choice of Red cedar, pressure treated lumber or oak. Call or message for a free pricing.
We can custom build your Cedar or Pine Church Pew to the exact size you need. We can also build your Pew out of different types of lumber and clear coat them or seal them for you. Please call for pricing on these unique handcrafted and custom built Church Pews. 479-234-2414 or drop me an email. Prices start at 775.00 for an 8 ft Pew and we offer discounts for larger quantities.
Custom built to the size you need. God Bless America.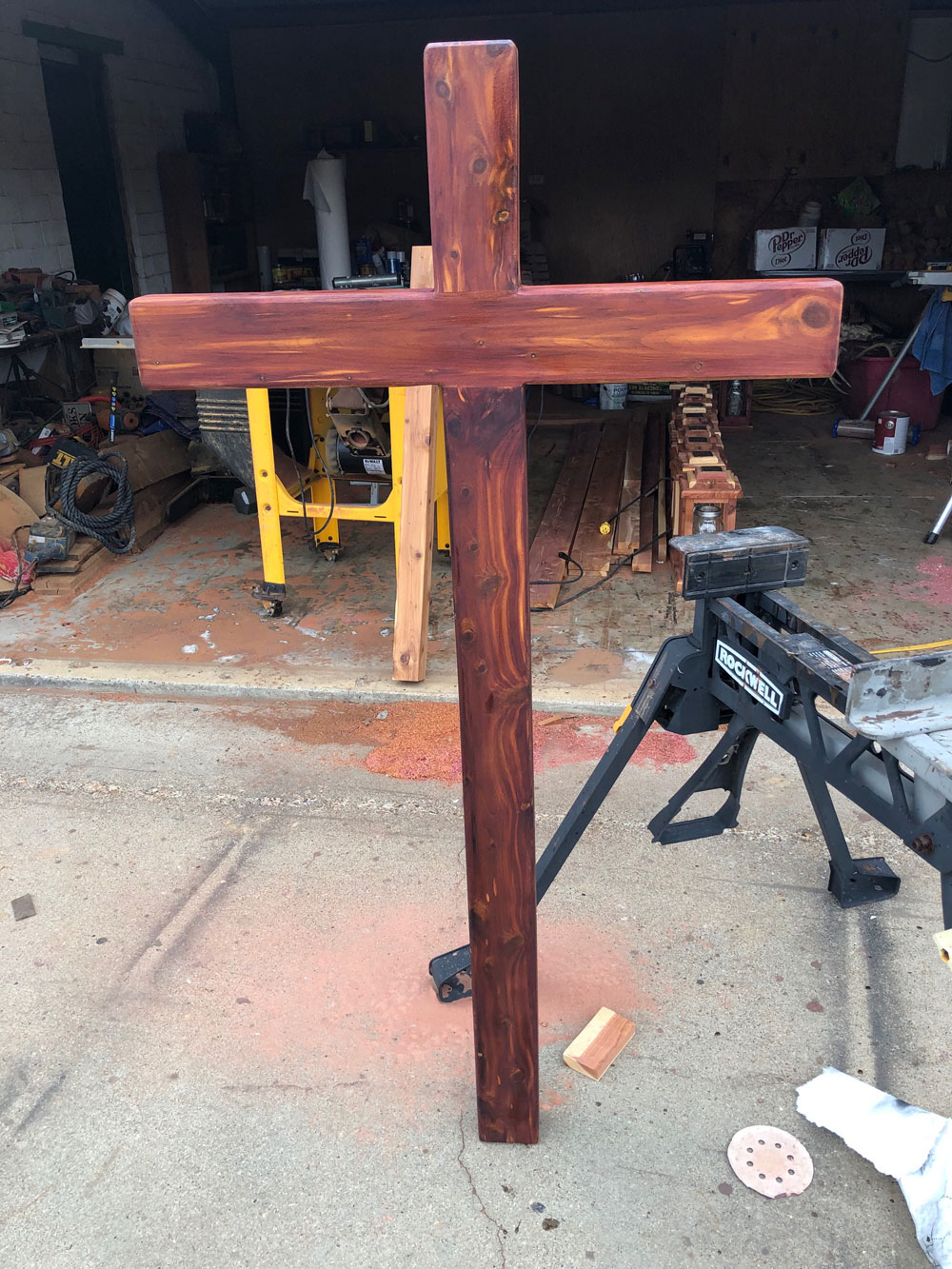 Custom built cedar crosses to the size you need. sold cedar and clear coat sealed starting at 25.00 for a small cedar cross and 250.00 for a 5 ft crosses" please call for custom sizes.